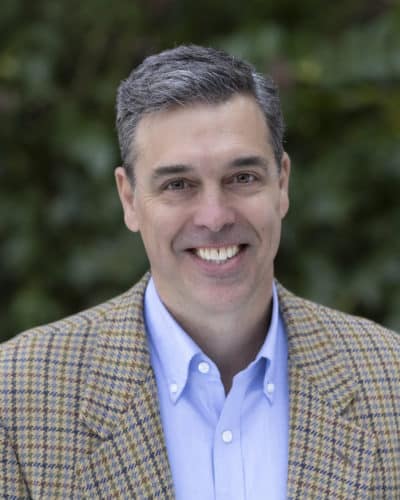 Realtor® / Broker, NC & SC
As long as I can remember, I have been interested in the Real Estate business. My father taught me a lot from his real estate transactions from buying, selling and building homes, raw land and building his own building for his business, which I feel has prepared me in some small way to help others in purchasing and selling [...]
As long as I can remember, I have been interested in the Real Estate business. My father taught me a lot from his real estate transactions from buying, selling and building homes, raw land and building his own building for his business, which I feel has prepared me in some small way to help others in purchasing and selling homes.
My background before Real Estate was in the group insurance industry for companies like BlueCross BlueShield of North Carolina, as well as owning my own private group insurance benefits practice. During that time, I solved business owner's insurance problems by creating positive outcomes for their businesses and employees. I feel there is a direct correlation with that knowledge and experience that translates into helping buyers and sellers get what they want and helping them negotiate the best possible deal.
I am married to Carla Shober, one of Cottingham Chalks finest and we have raised our 3 children in the same house we live in today in the gorgeous Lansdowne neighborhood. We also have 3 wonderful rescue dogs that keep things interesting all the time.
I am a graduate of the University of North Carolina at Charlotte with a BA in Psychology and Minor in Religious studies. Also, I am a graduate of East Mecklenburg High School in Charlotte. Go Eagles!
As a Charlotte native, I believe I have a knowledge of Charlotte that people will appreciate in the buying and selling process.
It is a breath of fresh air to be working for Cottingham Chalk and I am excited to begin sharing my passion for Real Estate.
PERSONAL STATEMENT
Master Yoda… "Do or Do not, there is no try."
ACHIEVEMENTS & DESIGNATIONS
National Association of Realtors®
North Carolina Association of Realtors®
Canopy Realtor® Association
Certified Military Specialist
PERSONAL INFO
BA Psychology University of North Carolina at Charlotte
NewCity church Member
Former Triathlete with TriYon Performance
UNCC and Brevard College Alumni
Sigma Phi Epsilon Alumni
Fun Facts
I love the personality of the firm and the friendliness of everyone at Cottingham Chalk. It feels like home and it's a breath of fresh air and I am grateful for the opportunity!
I was born and raised in Charlotte, there is something special about quaintness coupled with "big" city amenities, the gorgeous skyline and it's southern charm.
My favorite vacation spot is the NC mountains, especially Asheville, Brevard and Hendersonville. I have fondess for Kanuga Conference Center in Hendersonville, NC as I worked there for 6 summers from high school through college! Also, we love the Low Country of S.C. in Spring and Fall.
I enjoy anything outdoors from mountain biking, hiking, swimming, camping, fishing, or just walking the dogs.
I was a member of Ivey's Teen Board in High School, we were good will ambassador's for the now closed Ivey's Department store.
Office Location
6846 Carnegie Blvd.
Charlotte, NC 28211
Contact Info
Specifications
Languages:
Specialties:
Service Area:
Contact
Hi there! How can we help you?
Contact us using the form below or give us a call.
Hi there! How can we help you?
Contact us using the form below or give us a call.