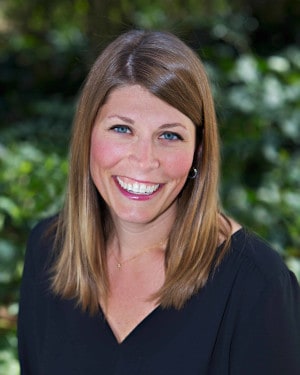 Realtor® / Broker, NC & SC
The Tuck Team is a unique Charlottean family team comprised of Janet and Butch Tuck and their two daughters Janelle Lenhart and Melissa Murphy. It began with Butch being licensed in the 70's and then Janet in 1990. Janelle and Melissa worked at their first real estate firm, Bissell Hayes, when they were at Myers Park High School and where they saw the fun and excitement of helping families with their real estate [...]
The Tuck Team is a unique Charlottean family team comprised of Janet and Butch Tuck and their two daughters Janelle Lenhart and Melissa Murphy. It began with Butch being licensed in the 70's and then Janet in 1990. Janelle and Melissa worked at their first real estate firm, Bissell Hayes, when they were at Myers Park High School and where they saw the fun and excitement of helping families with their real estate needs.
Janet grew up in Charlotte and has seen our beloved city grow and change over the years. Janet has the unique perspective to know many neighborhoods since their creation and loves to help newcomers to Charlotte find their perfect area of town and dream home.
After graduating from college, the girls moved back to Charlotte and joined the team. Melissa joined in 2005 and is thrilled to be able to sell real estate in her hometown. Janelle completed our team in 2014 and with her past experience in interior design in Atlanta and at Circa, she brings a special skill to help our clients.
Our strong family focus is evident in our business and personal lives. Growing up in Charlotte has allowed us to experience the growth and share our knowledge of neighborhoods and schools. Our team and company will impress you with our professional and ethical values. We are able to give seamless service through our team organization and offer an authentic perspective to our clients. Our family loves selling real estate and would love to help you find your next home. "Experience Sets Us Apart".
PERSONAL STATEMENT
Experience Sets Us Apart – we are committed to you!
With over 65 combined years in the Charlotte real estate market, The Tuck Team is a unique native Charlottean family team! With hundreds of transactions completed and consistently Top Producers, we are knowledgeable, dedicated and have our pulse on the ever changing market. Real Estate is our passion and we love partnering with clients to find the perfect home or help them sell their home.
ACHIEVEMENTS & DESIGNATIONS
National Association of Realtors®
North Carolina Association of Realtors®
Canopy Realtor® Association
Bissell-Hayes Realtors 2005 – 2009
Joined Cottingham Chalk in 2009
Graduate of the Realtor Institute (GRI)
Accredited Buyers Representative (ABR)
GREEN Designation
PERSONAL INFO
Native Charlottean
University of North Carolina – Chapel Hill
Myers Park Country Club
Myers Park Presbyterian Church
Junior League of Charlotte
Crisis Assistance Ministry, Room in the Inn
Chi Omega Sorority
Friendship Trays, Volunteer
Fun Facts
I love working with buyers and sellers and helping them have the smoothest transaction possible. Moving can be extremely stressful and I want to help my clients by giving them the best knowledge and experience possible. We work together to either find their dream home or sell their home for the best possible price.
I am proud to be a Charlotte native and feel blessed to have seen our wonderful city grow over the past 40 years. It continues to be a destination city and has so much to offer. Our fabulous museums, professional sports and entertainment, excellent dining and shopping venues, and close proximity to the mountains and the beach are just a few reasons why Charlotte is so awesome.
I grew up visiting my grandmother at Grandfather Mountain and have many amazing memories there. Now I love spending time there with my own family. It's only 2 hours from Charlotte and we love playing golf, tennis, fishing, and hiking while we are there. The scenery isn't bad too, and the fresh mountain air makes it a great place to rest and rejuvenate.
I love playing golf with my family. I have 2 young daughters and we have made a Sunday afternoon tradition of playing golf together and it's so fun. It's a great way to spend a few hours together and connect and "try" to play the challenging but addictive game.
I love to organize. If I wasn't a Realtor I would probably own my own organization company. I also love making jewelry, cooking, gardening, and building things. I built my wood fence around my house all by myself and also created an outdoor cage or palace for our pet bunnies. I also love to put together anything from IKEA. It's so fun.
Office Location
6846 Carnegie Blvd.
Charlotte, NC 28211
Contact Info
Specifications
Languages:
Specialties:
Service Area:
Melissa's Testimonials
Moving to the Charlotte area from halfway across the country, we had a very limited timeframe and very specific needs for our next house. The Tuck Team was able to help us find a home that exceeds all of our expectations. But their work didn't stop at the sale. They assisted us with home owners insurance, lenders, new banks, personnel to complete repairs prior to move in – all the ancillary items that need to be complete before you can move into your new home. They are a complete realtor [...]
Wendy Bado
14 February 2017, 19:47 PM
Melissa and her team have helped us find 2 homes and sell another, and she made the entire process effortless for us each time. Recently, she worked hard behind the scenes to find us a property in a highly sought-after neighborhood where we could build a forever home. It was a difficult negotiation, and Melissa was patient, professional, but aggressive enough to win us the contract. Melissa goes out of her way to make buying or selling a home enjoyable, not intimidating. She has many [...]
Betsy and Jason Mayer
22 April 2017, 20:24 PM
The Tuck Team is truly amazing. The combination of experience, patience, communication and knowledge is second to none. I have worked with many realtors over the years to have a "Team" represent your interest is a difference maker. They were able to help my family and I identify a few home options. However, more importantly they were patient in our home process. The negotiations were done in a manner were we felt we received a great deal on our home purchase investment. Answering questions and [...]
Cotie Cuthbertson
07 March 2017, 23:18 PM
Contact
Hi there! How can we help you?
Contact us using the form below or give us a call.
Hi there! How can we help you?
Contact us using the form below or give us a call.