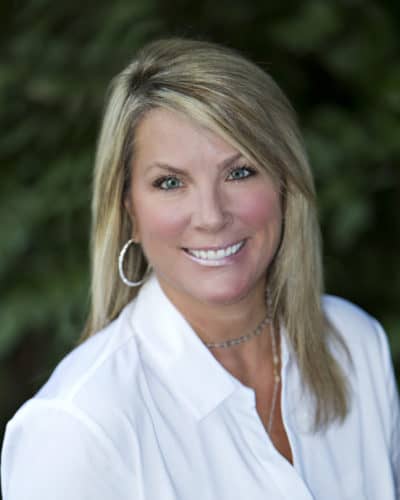 Realtor® / Broker, NC & SC
Lisa is known for energetic, upbeat style. She uses this style to guide her clients as they find not only the right home, but discover homes right for their lifestyles. She brings a professional approach by listening to the desires of her clients and then translates them into finding the ideal home – their American [...]
Lisa is known for energetic, upbeat style. She uses this style to guide her clients as they find not only the right home, but discover homes right for their lifestyles. She brings a professional approach by listening to the desires of her clients and then translates them into finding the ideal home – their American Dream.
Selling the American Dream, that's what I do and what could be better than that? Sounds like a cliche, but it's something I take very seriously. My clients are, and have always been, my best advertising. My business is 100% referral based, so my reputation is everything. I can be counted on to provide the most sound real estate advise, not based on what is best for me or my business, but based solely on what is truly in the absolute best interest of my client, their situation and current market conditions.
Regardless of price point, a home is likely the most expensive and most important purchase an individual or family will ever make. Buying or selling a home is deeply personal and must be handled with confidentiality, integrity and care, which is exactly what I provide all of my clients. The process, while extremely stressful by nature must also be fun! I spend way too much time with my clients not to have fun! It's an adventure – a house is just a house, considering the client's entire lifestyle makes their housing choice a home.
ACHIEVEMENTS & DESIGNATIONS
National Association of Realtors®
North Carolina Association of Realtors®
Canopy Realtor® Association
CRRA Leadership Development – Class of 2004
Cottingham Chalk, Consistent Top Producer
PERSONAL INFO
Graduate of Ohio State University
Mustang Club member at Myers Park High School
RADI Certified Scuba
American Heart Association, Volunteer
Fun Facts
The agents and staff at Cottingham Chalk are truly my "work family" not just my co-workers. We know each others families, life issues etc. We provide each other with an amazing level of support, the kind of support you get at home. It's rare in real estate when an agent starts and finishes their career with the same company. I have been at Cottingham Chalk my entire 18 year history and do not see that changing!
Charlotte is an amazing city because it literally sells itself! The Queen City continues to grow and there is always so much going on. We enjoy a great climate, great sports and arts, great lakes, golf courses, an amazing international airport and close proximity to beaches and mountains.
If my favorite vacation spot means regionally – I love Charleston, SC. I love it because of it's history, people, restaurants, beaches (just across the bridge) and location – I can get there in 3 short hours making weekend getaways super easy . . . and often!
I enjoy working out, it's a great way to de-stress while catching up with all of my friends and clients at the Y. As a previous fitness instructor, exercise has always been a big part of my life. I also LOVE football – especially Georgia and South Carolina (where I have children in college) – also a huge fan of the NFL and of course, the Panthers!
I published my first children's book at the age of 50. I have written 15 children's books to date – another few are currently being illustrated and prepared for publication!
Office Location
6846 Carnegie Blvd.
Charlotte, NC 28211
Contact Info
Specifications
Languages:
Specialties:
Service Area:
Lisa's Testimonials
My wife and I had distinct yet equally valuable experiences working with Lisa on several home purchases and sales over the last 15 years. For my wife she found a best friend who would converse on all of the soft issues that made each transaction personal. For myself I found an ally who would negotiate hard, keep us balanced between emotion and good financial decision and navigate the often bumpy road towards close. As a result we have referred Lisa to many of our good friends over the years.
Ford Perry
"Relocating your family to a new city always brings its challenges, and Lisa was always there. She's incredibly knowledgeable about the area, the schools, the neighborhoods, the market, contractors, and much more - and she combines that knowledge with a great servant's heart for her clients. I have recommended her to several friends and coworkers and will definitely continue to do so."
Dave Katz
Contact
Hi there! How can we help you?
Contact us using the form below or give us a call.
Hi there! How can we help you?
Contact us using the form below or give us a call.