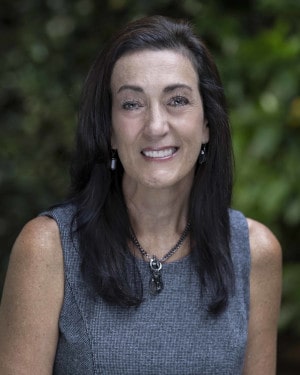 Realtor® / Broker, NC & SC
Work hard, mind your manners, be kind. After almost 20 years working in corporate banking and insurance I am thrilled to transition to real estate full time. I sincerely appreciate the opportunity to work with my mentor Becky McGrath and our fantastic team at Cottingham Chalk a firm dedicated to service, professionalism and [...]
Work hard, mind your manners, be kind. After almost 20 years working in corporate banking and insurance I am thrilled to transition to real estate full time. I sincerely appreciate the opportunity to work with my mentor Becky McGrath and our fantastic team at Cottingham Chalk a firm dedicated to service, professionalism and integrity.
ACHIEVEMENTS & DESIGNATIONS
National Association of Realtors®
North Carolina Association of Realtors®
Canopy Realtor® Association
PERSONAL INFO
I have an amazing daughter Jessie and cutest grand pup - Bear
I am a runner with the Piper Glen Speed Demons the best running family
Originally from Connecticut I have lived in Charlotte for 29 years and love it!
I am a volunteer board member with the Touchstone HOA
I am a member and volunteer at the YMCA
Fun Facts
I ran my first full marathon at 45 and have completed 3 since.
I love buying houses with 'good bones' and 'potential' to renovate.
My daughter and I are Disney fanatics - she is 26 but we are talking about our next visit.
Traveling with family is my favorite pastime whether it be a week at Isle of Palm or a tour of Ireland it is always an adventure filled with laughter and cherished memories.
I am new to Cottingham Chalk and very grateful for the opportunity.
I am so excited to share my passion with others and move full time into a real estate career. I grew up with parents who purchased and renovated countless homes. Mom was a decorator and there wasn't anything Dad couldn't fix. I have always owned rental properties and bought homes 'with opportunity' as my primary to sell once renovated. I recognize the process isn't as fun for others as I think it is and love that I can help make is less stressful and seamless. The greatest compliment I can receive from my clients is that I made buying or selling a home easy!
Office Location
6846 Carnegie Blvd.
Charlotte, NC 28211
Contact Info
Specifications
Languages:
Specialties:
Service Area:
Kim's Testimonials
Kim was the BEST to work with when buying our first home. She actively listened to our desires and wants. She is a woman of integrity, honesty, and compassion. We could not have been happier working with her, and we recommend her to all our friends!
Kelly Reyer
Kim is amazing. As a first time homebuyer, I fully had no idea what I was getting myself into apart from knowing that I wanted to buy a house in the Charlotte area. Kim was beyond patient with me, answered all of my questions, worked with me while I was out of town doing facetime tours of homes, and provided me with all the background I needed to successfully buy the perfect home for me. She took into account things I would have never thought about including: age of the home; types of repairs [...]
Lucy T
I recently found myself in a situation where I needed to sell of my house ASAP…sooner than ASAP! I called Kim and within two days we had a plan and a timeline that I felt comfortable with. From our first conversation, I felt 100% confident working with Kim through a process that can be so stressful. Every step of the way, Kim communicated exactly what needed to happen. She was involved, resourceful, and organized. I needed a contractor – Kim set it up! I needed an electrician – Kim set it up! I [...]
Amy B
Contact
Hi there! How can we help you?
Contact us using the form below or give us a call.
Hi there! How can we help you?
Contact us using the form below or give us a call.