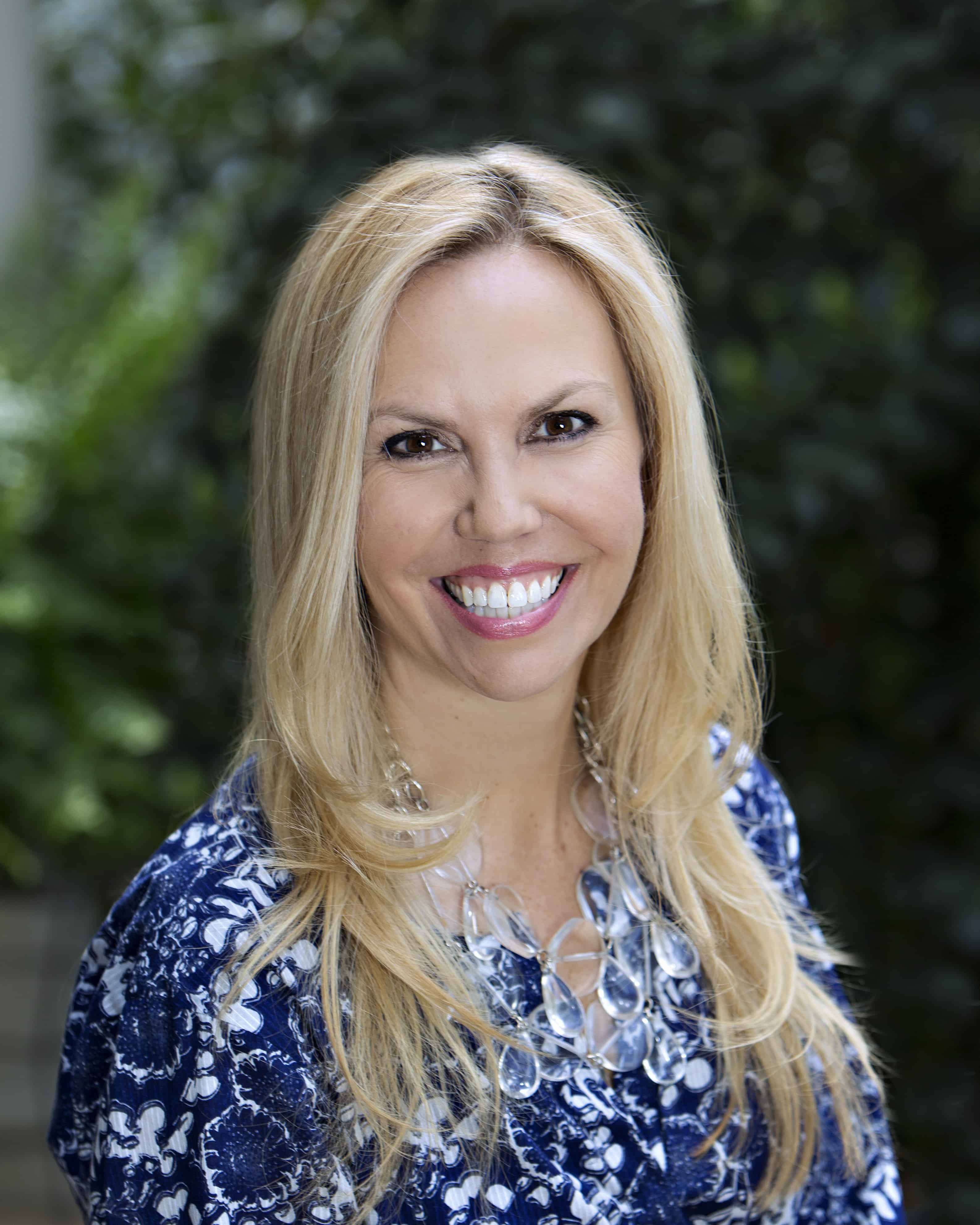 Realtor® / Broker, NC & SC
As a native Charlottean, I have enjoyed growing with Charlotte. My weekends as a youth were spent on our horse farm out a long, two-lane road now known as Providence Road or at the ice skating rink at Eastland Mall that has now been leveled. I got married at St. Mary's Chapel almost 25 years ago when the skyline looked a lot different. My husband, Paul, and I have raised our two children Anna and Jackson here in the public school system. I have been fortunate that my entire family has [...]
As a native Charlottean, I have enjoyed growing with Charlotte. My weekends as a youth were spent on our horse farm out a long, two-lane road now known as Providence Road or at the ice skating rink at Eastland Mall that has now been leveled. I got married at St. Mary's Chapel almost 25 years ago when the skyline looked a lot different. My husband, Paul, and I have raised our two children Anna and Jackson here in the public school system. I have been fortunate that my entire family has always been close by to celebrate birthdays and holidays.
Cottingham Chalk has been my second home for the past 16 years of my real estate career. As a Realtor, I work all around Charlotte and surrounding areas. I am also the only area SporStar Relocation agent. SportStar Relocation is dedicated to handling every aspect of an athletes relocation process efficiently so they can do the job they came here to do. We have a network of nationwide qualified agents that help an athlete with the often difficult task of finding the right home in the right area. Less than 100 agent nationwide have earned the Official SSR Designation out of more than 1 million agents across the country.
I want to exceed my own expectations. At a closing I not only my clients to be excited about their new home and feel good about the process but I want the other agent to shake my hand and tell me it has been a pleasure working with me. At the end of the day a seller wants to sell, a buyer wants to buy. I make it my job to figure out how to get us to the closing table and overcome the many obstacles that we are sometimes faced with.
PERSONAL STATEMENT
I pride myself in my ability to retain clients by providing them with integrity, honesty and unsurpassed service. My goal is to make the buying and selling of your home a pleasant and successful experience.
ACHIEVEMENTS & DESIGNATIONS
National Association of Realtors®
North Carolina Association of Realtors®
Canopy Realtor® Association
Certified Relocation Specialist
Designated Sport Star Relocation Specialist
Top Producer 2015-2020
Certified Military Specialist
Voted Best in Charlotte for 6 years by Charlotte Magazine
PERSONAL INFO
Native Charlottean
Married with 2 children
Habitat for Humanity volunteer
Preservation committee Duke Mansion
Fraternal Order of Police (Associate member)
Enjoys camping, boating and traveling
United Service Organizations, volunteer
Fun Facts
I love working at Cottingham Chalk because of the agents, the agents, the agents! I treasure the way we are all there for each other. We all have each other's best interest at heart and want the best for each other.
I love that Charlotte has so much to offer. From the arts, sports, festivals, outdoor markets, breweries and so much more. Something for everyone.
Hands down my favorite vacation spot is Kauai, Hawaii. The natural beauty at every turn around the island is beyond amazing.
I LOVE water. The sound of it in the mountains to the views sitting on the beach – during my down time you can find me near water somewhere!
It is on my bucket list to dive with a whale.
Office Location
6846 Carnegie Blvd.
Charlotte, NC 28211
Contact Info
Specifications
Languages:
Specialties:
Service Area:
Kelly's Testimonials
If you are looking to buy or sale your home, look no further than Kelly Ensminger. Kelly was with me every step of the way! There was NO aspect of my home buying process that she did not assist me with. Even when there were no new developments, she called me weekly just to keep in touch. I am a first time home buyer and this process can be scary, but Kelly took the lead and made sure everything from the inspections to the closing were on schedule and made this an easy process for me. She is [...]
Cathy Waters
I moved here from MI, and working with Kelly was fantastic. She was extremely knowledgeable and helpful, making the purchase/transition much more manageable. In addition, her connections within the community helped me find much-needed resources. Kelly is thoughtful, manages time well, and responds quickly. I highly recommend Kelly to any looking for a top-notch realtor; please call Kelly as soon as possible.
Susan R.
It was such a pleasure working with Kelly. She worked diligently from the beginning to the end to ensured both the buying and selling process were smooth and effortless. We always had an open line of communication through every step. Kelly and her support team were extremely knowledgeable and helpful. Jeremy and I are completely confident in her abilities and expertise in the field. Thank you, Kelly, for everything!
Jeremy and Amanda Lankford
We have used Kelly on two separate occasions. Both times we have been impressed by her Real Estate acumen as well as her responsiveness. She has keen insights and vast array of relationships with various trade professionals that makes you very comfortable with your home selection process. We have been extremely satisfied both times and would recommend Kelly to all of our friends and family.
Tony and Hillary Quattropani
Kelly was so great to work with! We did not have a realtor in Charlotte (Atlanta transplants) and were referred to Kelly by our Atlanta realtor. Kelly works with many clients and some much more "high profile" than us. However, we never felt like she couldn't make time for us! She ALWAYS took our calls and made sure to stay with us throughout the entire process. You will feel like you are her number one priority if you work with Kelly. Kelly fought for what she thought was right in the [...]
Christen Calloway
I absolutely cannot say enough good things about our realtor, Kelly. To date, we have bought/sold a total of three properties with Kelly, and needless to say, we will definitely be using her when we are ready for our fourth and fifth properties. She is incredibly confident and knowledgeable about real estate and has demonstrated time and time again that in her hands, we need not worry. Lastly, she is kind and funny, but most importantly, she knows all the places to find the best desserts, near [...]
Nakena & Philipp Reich
Kelly was every bit a professional and razor sharp on all the details in selling our home. We could not have asked for a better, more thorough agent.
If you're looking for a phenomenal experience while selling or purchasing a home work with Kelly! Cannot express enough how easy and exciting she makes it! We have bought and sold a few homes with her now, and will continue to do so. Thank you for always taking care of our family!
Olivia and Det Cullum
5 Stars! Kelly represented our mother in the sale of the home she had lived in for over forty years. As you can imagine, she had a lot of memories tied up in this home and leaving was bittersweet. Not to mention, there was 40+ years of stuff in the home, attic and workshop! Kelly came through and gave us the advice we needed to get the home ready for sale. She understood our mother's feelings and attachment to the home, and helped her through the entire process. We could not have asked [...]
Dennis and Julie Willis
Kelly is an amazing realtor and I highly recommend working with her and her team. She is a truly ethical, trust-worthy, hard-working person. During our house hunting and selling process she was always very honest and open with us. On multiple occasions she helped us avoid pitfalls by informing and advising us one way or another, and she always responded quickly to our questions and concerns. She was always very professional and organized, yet relaxed and fun, helping to make the house hunting [...]
Jacob and Brandy Paul
Contact
Hi there! How can we help you?
Contact us using the form below or give us a call.
Hi there! How can we help you?
Contact us using the form below or give us a call.