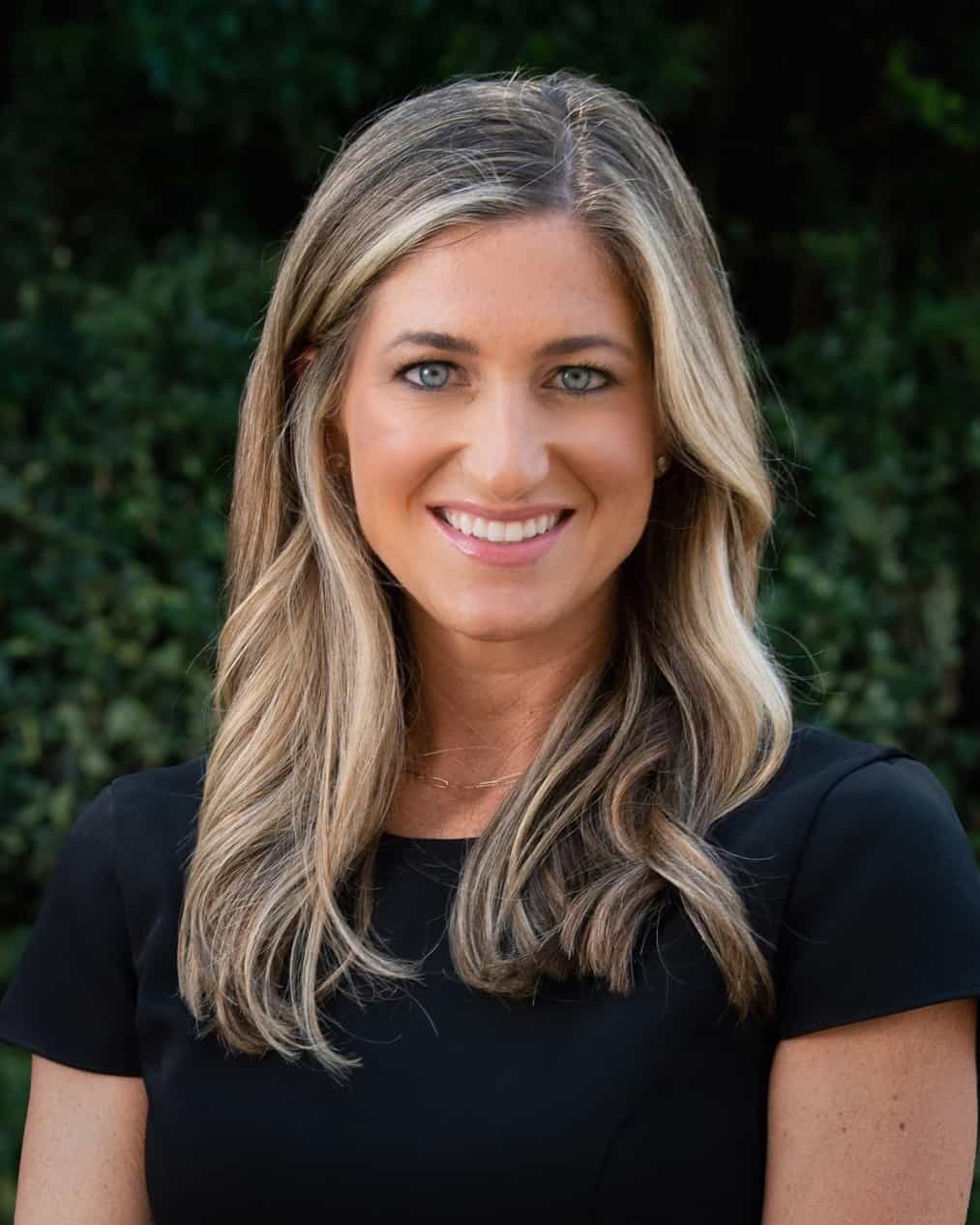 Realtor® / Broker, NC & SC
Originally a North Carolina native, I began my real estate career in Charlotte after graduating from The University of Georgia and spending five years as a young professional in New York City. Navigating transactions and pairing buyers and sellers with their dream home is one of my passions. I am a hard-worker, extremely dedicated, and have acquired resources that benefit my clients along the way. My goal is to be the market expert to provide you with the very best knowledge and [...]
Originally a North Carolina native, I began my real estate career in Charlotte after graduating from The University of Georgia and spending five years as a young professional in New York City. Navigating transactions and pairing buyers and sellers with their dream home is one of my passions. I am a hard-worker, extremely dedicated, and have acquired resources that benefit my clients along the way. My goal is to be the market expert to provide you with the very best knowledge and experience possible, all while having fun along the way!
I am married to a Clemson grad with one son named Jack. When I am not doing real estate, you can find me playing tennis, watching football (Go Dawgs & Panthers), or giving back to the community. I love that North and South Carolina have so much to offer and am excited to share that with you. I decided to join Cottingham Chalk because they are a family-owned firm that treats their associates and clients like family. I look forward to the opportunity to serving your family and friends.
PERSONAL STATEMENT
While buying or selling a home is often one of life's biggest transactions, I am committed to helping you and your family find the best fit for you. I am dedicated to creating a personalized experience, providing clients with the most current market data, and offering continuous guidance and unparalleled customer service throughout the entire process.
ACHIEVEMENTS & DESIGNATIONS
National Association of Realtors®
North Carolina Association of Realtors®
Canopy Realtor® Association
South Carolina Association of Realtors®
Rookie of the Year, 2021
Top Producer, 2021 & 2022
PERSONAL INFO
Married with one child
University of Georgia graduate
Mint Museum Auxiliary Member
Fun Facts
I love working at Cottingham Chalk because they treat their associates and clients like the family they are.
I love how Charlotte and surrounding areas are drastically improving year after year – hello MLS team and incredible, emerging restaurants!
My favorite places are Pawleys Island, SC, Cayman Islands, & Roaring Gap, NC!
I am the youngest of five and to me, family is happiness.
Office Location
6846 Carnegie Blvd.
Charlotte, NC 28211
Contact Info
Specifications
Languages:
Specialties:
Service Area:
Kathryn's Testimonials
Kathryn was such a big help when our family decided to move across the country to Charlotte. She immediately understood what we were looking for in our next home. The amount of dedication and attention to detail that she put into assessing the properties we were interested in was truly appreciated. Her approach is personalized—she would let us know whether or not she herself would want to live in each place, which was helpful given that our entire search was remote. She went above and beyond [...]
Dipti
We absolutely loved working with Kathryn and we are so thankful to have had her on our side for our home purchase! She is reliable, honest, and hard-working. She is always willing to go above and beyond for her clients. We were moving from another state and Kathryn did everything she could to help us with finding homes and virtually touring them and she made the entire transaction easy. It is because of her diligence we got exactly the home we wanted in Charlotte. We will certainly use [...]
Hannah Whited, Roy Dixon
Best decision we have ever made! It is truly hard to put in words how appreciative, impressed, and grateful we are for Kathryn Pearson. We challenged her with a very difficult property in which we had high demands and expectations due to our emotional connection with the home. She listened to each one of our needs initially and formulated a sales plan that aligned with OUR preferences and needs - not from a scripted "cookie cutter" real estate playbook. She was absolutely fantastic to work [...]
Annie and Davis Warlick
Kathryn was excellent in helping us find and close on our dream home. She was proactive and responsive throughout the entire process and gave us the edge to win a home with a very competitive process in a desirable neighborhood. Once under contract, she was always 2 steps ahead of us in setting appointments with all of the right people and making sure we were ready to close (and even got us to the point where we were able to close a week early). Following our new home purchase, Kathryn listed [...]
Houston and Sheldon Stokes
What an amazing home buying experience! Kathryn continually worked overtime to find us our dream home while making sure we knew exactly what was occurring and we were comfortable during the entire home buying process. Kathryn is attentive, enthusiastic, professional and very knowledgeable of the Charlotte and surrounding markets! She made our home purchase easy. We highly recommend using Kathryn for ALL of your real estate needs!
William and Maria
Kathryn helped me buy my first investment property in Charlotte. Being an out of state investor from the other end of the country, I was completed clueless about the real estate market in NC. Kathryn has been absolutely awesome in helping me throughout the process. She was super-responsive 24/7, and went to the extra steps of going to the property multiple times, talking to the seller's agent through the due diligence process and advising me on the best possible deal. She was like my family [...]
Rajiv Saraf
Kathryn amazed us in every single way and made buying our (first!) house (while living in a different state!) a truly enjoyable experience. With her knowledge, professionalism, and warm nature, she answered every single one of our million questions with patience and poise, calming our nerves along the way. Kathryn has a way with words and with people and was able to take a new situation (to us) and break down the process in a thoughtful, deliberate way -- helping us truly understand the [...]
Hayley & John D.
I am so grateful that I was able to work with Kathryn throughout my home buying journey. I had moved from out of state and was not familiar with the Charlotte area. With her help, I was able to narrow my search and ultimately found the house I love, in the area that I love. Kathryn was always very professional, patient, efficient, and supportive. She made the whole process as easy for me as possible. In addition to having a great working relationship, I feel I have also found a friend in [...]
Karen Rawley
Kathryn showed a deep personal interest in finding a property that was exactly what I wanted. Being a new home buyer, I depended on Kathryn to manage all of the details and she did a superb job. I knew I could rely totally on her. She made this process so enjoyable and exciting! I highly recommend Kathryn!
Kirstin Stauning
5 Stars is not enough to describe the service my family and I received from Kathryn. From the first meeting she was organized, honest, professional, and realistic. What started as a difficult situation after the loss of a parent, Kathryn made the entire process manageable. She lead us through the maze with determination and focus.
Todd Sanders
Contact
Hi there! How can we help you?
Contact us using the form below or give us a call.
Hi there! How can we help you?
Contact us using the form below or give us a call.