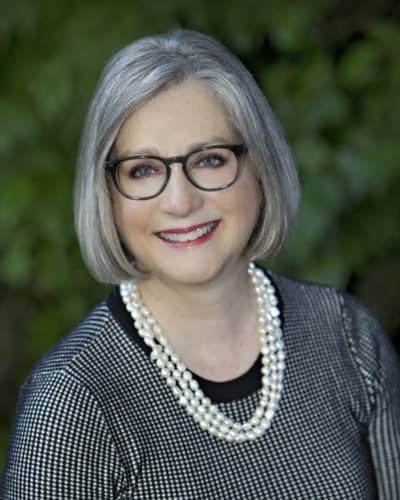 Realtor® / Broker, NC & SC
Charlotte has been home to me for more than 30 years! I love everything about it from the leafy trees to the neighborhoods with wide sidewalks. After working as an Oncology RN and a preschool teacher, 10 years ago I moved to another field to care for others: Real Estate! I want to continue to shepherd others through this fun, yet occasionally stressful phase of life of buying and selling a [...]
Charlotte has been home to me for more than 30 years! I love everything about it from the leafy trees to the neighborhoods with wide sidewalks. After working as an Oncology RN and a preschool teacher, 10 years ago I moved to another field to care for others: Real Estate! I want to continue to shepherd others through this fun, yet occasionally stressful phase of life of buying and selling a house.
These days, I adore playing with my 3 precious grandchildren. As an elder at Myers Park Presbyterian Church, I have engaged in multiple local and global outreach opportunities and have built established relationships through book clubs, volunteering at a preschool, and mission trips to Malawi, Africa.
Charlotte and housing trends have changed over the past 30 years but I've kept on eye on it all. My attention to details and my personal touch set me apart! Let's enjoy the process together!
PERSONAL STATEMENT
My goal is to bring honesty and integrity to each real estate transaction and to keep you up to date with our growing community as we fill your housing needs.
ACHIEVEMENTS & DESIGNATIONS
National Association of Realtors®
North Carolina Association of Realtors®
Canopy Realtor® Association
Certified Military Specialist
PERSONAL INFO
Lived in Myers Park area of Charlotte for 30 years
Married with 3 grown children and 3 grandchildren
Active at Myers Park Presbyterian Church, Elder
Attended Queens College
Graduated from Emory University with BS in Nursing
Enjoy traveling, reading and playing Mahjongg
Fun Facts
I love working at Cottingham Chalk with wonderful colleagues and a great support system.
Charlotte is full of vitality everywhere. I love the social capital that the city puts forth along with the can do spirit! Easy to fall in love with Charlotte.
I love to travel to the beach and the mountains and especially to DC to see my grandchildren.
My favorite past times include reading, travel and playing Mahjongg.
I also enjoy battling it out at the mahjongg table (Chinese tile game) with a wonderful group of long time friends.
Office Location
6846 Carnegie Blvd.
Charlotte, NC 28211
Contact Info
Specifications
Languages:
Specialties:
Service Area:
Julie's Testimonials
Julie provided an outstanding experience for my husband and I in the pursuit of our first home together. We asked every question and then some and Julie diligently responded or researched to give us the information we needed. Her patience with our indecisiveness as well as her unbiased opinions relinquished so much of the anxiety we were feeling as first time homebuyers. Julie has a great, calm personality to work with!
Merritt Denham
Julie was a wonderful realtor to work with when buying a home in the Charlotte area for the first time. Julie is honest, detail oriented, and never pushy or overbearing during the home buying process.
Julie showed me every house I wanted to see, from fixer uppers to foreclosures to move in ready homes. Every step of the way, she explained very important factors regarding each type of property.
Julie is honest and reliable and looked after our best interests in every part of the purchase of our first home. She was extremely patient with us.
Julie helped us find our home almost four years ago. She asked all the right questions and showed us a very broad range of options. She then said "If I was doing this today for my husband and me (we are similar ages), I would consider a condominium." My wife and I had a preconceived notion of what condos were like based upon Florida beach condos. However, we allowed her to show us what she had in mind for us. We walked into the town home and within 5 minutes knew that it was the place for [...]
"Wick" Van Wagenen
Contact
Hi there! How can we help you?
Contact us using the form below or give us a call.
Hi there! How can we help you?
Contact us using the form below or give us a call.