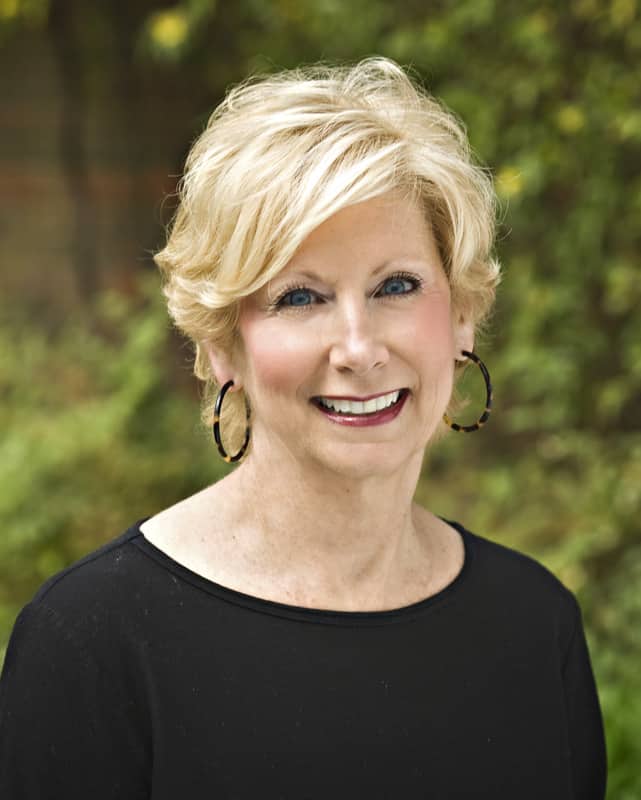 Realtor® / Broker, NC & SC
With over 65 combined years in the Charlotte real estate market, The Tuck Team is a unique native Charlottean family team! With hundreds of transactions completed and consistently Top Producers, we are knowledgeable, dedicated and have our pulse on the ever changing market. Real Estate is our passion and we love partnering with clients to find the perfect home or help them sell their [...]
With over 65 combined years in the Charlotte real estate market, The Tuck Team is a unique native Charlottean family team! With hundreds of transactions completed and consistently Top Producers, we are knowledgeable, dedicated and have our pulse on the ever changing market. Real Estate is our passion and we love partnering with clients to find the perfect home or help them sell their home.
PERSONAL STATEMENT
Experience Sets Us Apart – we are committed to you!
ACHIEVEMENTS & DESIGNATIONS
National Association of Realtors®
North Carolina Association of Realtors®
Canopy Realtor® Association
Bissell-Hayes Realtors 1989-2009
Joined Cottingham Chalk in 2009
Graduate of the Realtor Institute (GRI)
Certified Residential Specialists (CRS)
Council of Residential Specialists
North Carolina Residential Sales Council
PERSONAL INFO
Grew up in Charlotte
Stephens College – Columbia, MO
University of Georgia -Athens, GA
Junior League of Charlotte
Myers Park Presbyterian Church
Myers Park Country Club
Kappa Alpha Theta Sorority
Fun Facts
Cottingham Chalk has the same beliefs as me – The Golden Rule! We treat our clients with kindness and respect and share our knowledge with them. Cottingham Chalk has outstanding leadership, staff, marketing and relocation departments who keep us updated on the industry and current happenings in our beautiful city.
My parents moved us to Charlotte when I was 4 years old from the mid-west and everyday I am very thankful for this move! I have witnessed the positive growth over the years and am proud to call Charlotte our home. Both of our children grew up here, went to public schools, college, married, had children and moved back to our beautiful city! Now we are The Tuck Team selling real estate at the #1 firm in Charlotte!
The North Carolina mountains and N.C. and S.C. beaches are my favorite vacation spots – we are lucky to live close to both. Blowing Rock, Linville and Blue Ridge Parkway areas are only a short 2 1/2 hour drive to the where the temperatures are much cooler in the summer and offers fun skiing in the winter. Our east coast beaches are numerous and are only a 4-5 hour drive from Charlotte.
I am so fortunate to have a wonderful group of friends that like to play dominos, eat dinner, see movies and travel together. I love to have small dinner parties, family dinners and spend time with my 4 grandchildren.
Butch (my husband) and I will celebrate our 50th wedding anniversary in 2019! We have two daughters who grew up in the house we still live in! Melissa and her family purchased a house across the street from us and Janelle and her family purchased a home directly behind us. We have created a fun place to live with an awesome tree house, fire pit, outdoor movie screen, zip line, 6 seater road-ready golf cart, front porch living, 8 chickens and 2 rabbits. We call it the Tuck Compound.
Office Location
6846 Carnegie Blvd.
Charlotte, NC 28211
Contact Info
Specifications
Languages:
Specialties:
Service Area:
Janet's Testimonials
Janet and her team were great to partner with when buying our home. She really worked to understand our needs and find options within our parameters. One of the best aspects of working with such a seasoned and well-connected professional is that several times she was able to line up house viewings for us before they were on the market.
The Tuck Team was such a pleasure to work with!! Just moving here from across the country and expressing our needs and wants via phone calls, they delivered beyond our expectations! Through great care, flexibility and attention to detail, we found our dream home with ease with this great real estate team! Thank you so much Tuck Team!!
Melanie Handschin
Working with the Tuck Team to both buy and sell our house in Myers Park was the most enjoyable and profitable experience we could have imagined. They expertly guided us through a competitive bid scenario in buying the new house and selling our old house within 7 days. My husband and I both work in the commercial real estate field and mistakenly thought we should not use a broker and do for-sale-by-owner. Luckily we came to our senses before it was too late and never looked back. To top it off, [...]
Jonathan and Rhea Greene
Janet exceeded our expectations of what to expect from a realtor. Relocating from CT to NC was made so much easier for us because of Janet's extensive experience and instinctual knowledge of the housing market. We love our home and would recommend her in a heartbeat.
Responsiveness and Continuity . . . Every time I had a question or request, it was addressed immediately because of how closely The Tuck Team works together. I was impressed. Helen Reynolds
Helen Reynolds
Buying and selling a home could have been quite frustrating.The Tuck team made sure our two real estate experiences were pleasant and easy. We strongly recommend working with the Tuck Team. Jerry and Irene Blackmon
Jerry and Irene Blackmon
My husband and I worked with Janet to find a home in Charlotte after living in New York City for 15 years. Being from Charlotte originally, we were interested in a few select neighborhoods and school districts, but also in a house we could work on and make our own. Janet was able to move quickly for us on a house in a prime location that fit our budget as well. We loved working with the Tuck Team from start to finish.
My husband and I had such an outstanding experience with Janet and The Tuck Team that I want to share it briefly: Our neighbors recommended Janet when I asked for a Charlotte realtor in 2012 because she had sold their home in Charlotte when they moved to Kiawah,SC. The process took over 2 years, but Janet was always "available ". We looked at Myers Park south to Weddington and Ballantyne, so I got the total picture . I finally brought my husband just to look in December 2013. We were [...]
Janet Tuck
I really appreciate the time and effort that The Tuck Team put into my recent purchase. It was a 1031 exchange which created more paper work for the sale. It was handled professionally and well rounded by the real estate brokers. They knew all the answers for it to be smooth procedure and closing. All was done in a timely manner and they even surprised me with parting gift at my closing. I look forward to the next transaction with The Tuck Team "Coach"Rick Stack
Coach Rick Stack
Contact
Hi there! How can we help you?
Contact us using the form below or give us a call.
Hi there! How can we help you?
Contact us using the form below or give us a call.