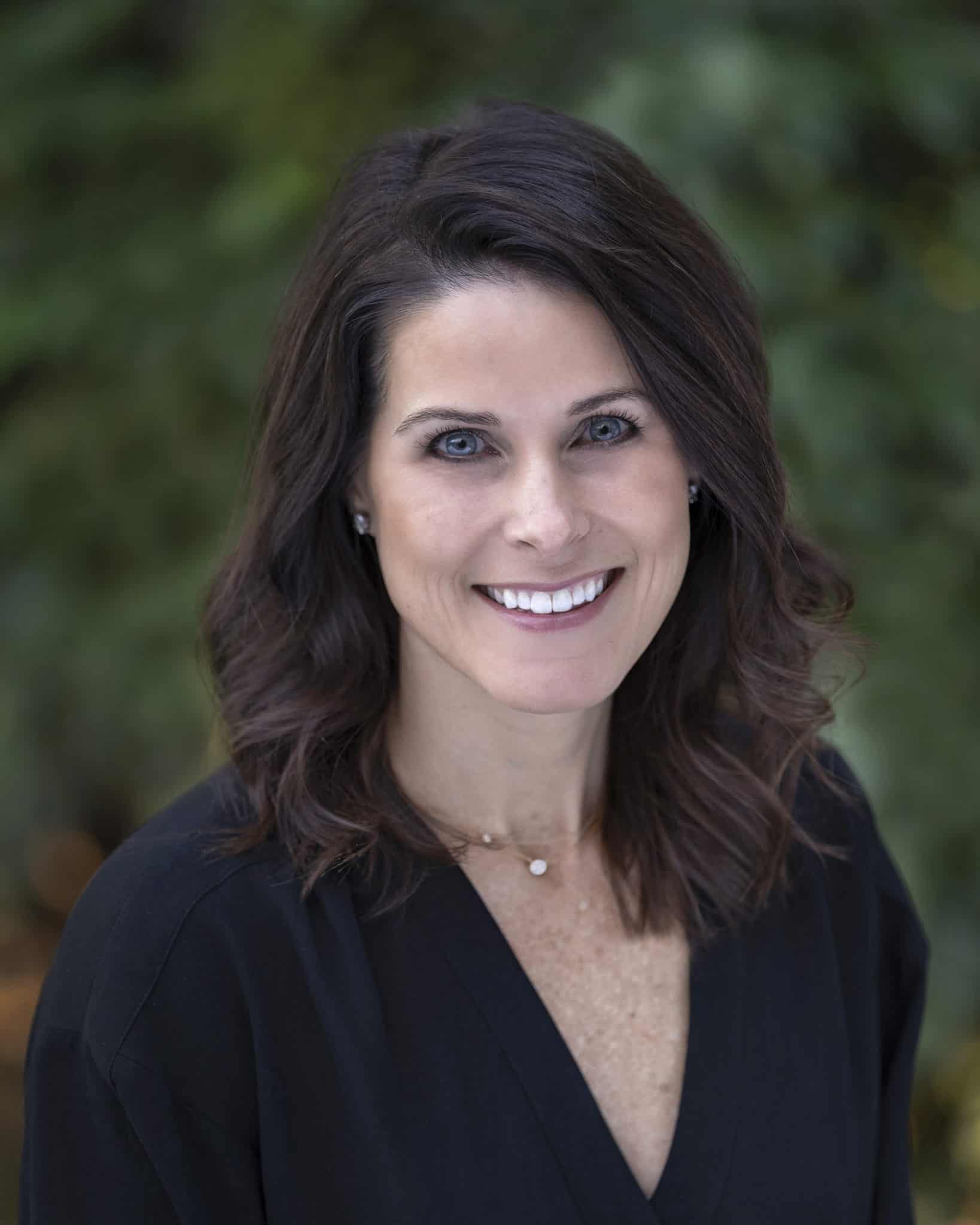 Realtor® / Broker, NC & SC
I am a North Carolinian through and through! I was born in Raleigh, grew up in Shelby, and graduated from UNC-Chapel Hill. Although life took me to the Midwest for nearly 12 years, my family and I returned to Charlotte nearly a decade ago and I have loved every minute of getting to re-learn the Queen City and her ever-changing attractions, landscape, entertainment and restaurants. The energy of our city is contagious and it's no secret why more and more people are choosing to call [...]
I am a North Carolinian through and through! I was born in Raleigh, grew up in Shelby, and graduated from UNC-Chapel Hill. Although life took me to the Midwest for nearly 12 years, my family and I returned to Charlotte nearly a decade ago and I have loved every minute of getting to re-learn the Queen City and her ever-changing attractions, landscape, entertainment and restaurants. The energy of our city is contagious and it's no secret why more and more people are choosing to call Charlotte their home.
Prior to real estate, I spent 15+ years in the fashion industry, where I traveled around the world – so, I know firsthand how important "home" is and what a treasure we have in calling the beautiful city of Charlotte home. Having also moved several times, I know what mixed emotions arise when it comes to buying or selling a home. I am here to help! My job – which I take very seriously and enjoy immensely – is to simplify the entire process. My goal is to remove stress, streamline communication, and increase efficiency by partnering closely with my clients every step of the way. My acute attention to detail, unparalleled work ethic, and solution-oriented mindset helps ensure that my clients can successfully navigate the dynamic Charlotte real estate market, achieve their goals and even enjoy the process along the way!
I am grateful to be in the business of helping clients achieve their home buying, building, selling, or investing goals. Earning your trust and building long lasting relationships is critical to what I do and is what keeps me inspired and motivated. This is more than just a job, it's a lifestyle, and I love what I do!
PERSONAL STATEMENT
I love what I do! I am grateful to be in the business of helping clients achieve their home buying, building, selling, or investing objectives. My goal is to remove stress, streamline communication, and increase efficiency by partnering closely with my clients every step of the way.
ACHIEVEMENTS & DESIGNATIONS
National Association of Realtors®
North Carolina Association of Realtors®
Canopy Realtor® Association
Superior School of Real Estate
Certified Military Specialist
Cottingham Chalk Top Producer, 2022
PERSONAL INFO
North Carolina native
Graduate of UNC-Chapel Hill, Kenan-Flagler Business School
Married with two children
Prior to real estate, I had an extensive career in the retail industry as a Buyer and Product Manager for companies such as Abercrombie & Fitch, Lands' End, Kohl's, and Belk
Harris YMCA member
Beverly Woods Elementary PTA member & Committee Chair
Fun Facts
I enjoy being a broker at Cottingham Chalk because of the people and culture. I am surrounded by professionals who truly care about each other and their clients. It's a family culture wrapped in high professional standards.
Charlotte is an amazing city that I feel fortunate to call home! The greenways, museums, sporting events, restaurants, and performing art theatres offer something for everyone, any day of the week. Our sunny blue skies and proximity to the mountains and the beach are simply added bonuses.
My favorite vacation spot is by the coast…really, any coast will do! A few favorites are Marco Island, FL; St John, USVI; and Charleston, SC.
When I am not helping clients, I enjoy spending time with family and friends and staying active. Whether it's playing soccer with my kids in our backyard, attending a yoga class, or meeting a friend for a run; I enjoy time invested in people and staying on the move.
Something not everyone knows about me is that I have traveled extensively to Asia and South America, thanks to my time spent in the retail industry. I will forever cherish the beauty and uniqueness of each culture and its culinary delights.
Office Location
6846 Carnegie Blvd.
Charlotte, NC 28211
Contact Info
Specifications
Languages:
Specialties:
Service Area:
Heather's Testimonials
Heather exceeded our expectations in every way possible. We inherited a very challenging condominium from an estate. It was a mess requiring multiple repairs and extensive cleaning. We wanted to sell it quickly which further complicated the process. Seldom have I ever worked with anyone so attentive to our schedule and needs. Seldom have I worked with anyone with such expertise in her field. She assembled a team of experts who remedied the condo issues quickly and cost-effectively. And finally, [...]
Bob Thomason
Heather is outstanding to work with when it comes to buying/selling real estate. She is a true professional who knows the market and how to get a deal done. She works closely with her clients to truly understand their needs, sets realistic expectations, and empathetically communicates throughout the process. Heather's ability to keep the big picture in mind without missing the important details is what sets her apart in the industry. I would highly recommend working with Heather for all of your [...]
Zane N
My husband and I cannot say enough good things about working with Heather during our home buying process. As relatively new residents of Charlotte, she was so helpful in narrowing down the neighborhoods that felt like a good fit. She was extremely attentive to what we were looking for and brought us a listing we weren't sure about but she thought was the right fit... that turned out to be the one! From tours to offer and inspection to closing, she was always thoroughly researched and kept in [...]
Nicole Soskin Rajack
Heather is the BEST to work with. I ended up having a major career shift that took me out of the state and because of the pandemic, I had a lot of half-finished projects around my home. With Heather's help, I was able to figure out which projects I could finish and which ones I needed help with. Need to find an amazing decluttering team? Heather will take that hard work from you and set up having the team come in. Need something fixed around you home before selling and no time to find someone [...]
Catherine Booher
My Wife and I were looking to purchase a home across the country which meant we needed to find a Realtor that we could rely on. Heather exceeded all expectations, she went above and beyond any other Realtor that I've worked in the past. If the opportunity arises to purchase another home I will definitely be calling her, thank you Heather Wolking for helping us find our family dream home!
Roy Richard
Heather was such a fantastic realtor! We would highly recommend her to anyone. She was always responsive to our questions, very detail oriented, and knowledgeable about the area and current market conditions. She negotiated well for us and generally helped make the sometimes overwhelming process of home buying much easier! We are so pleased with how everything went.
Ginny Hillhouse
We are so lucky to have been referred to Heather! My husband and I tried for over a year with no luck to purchase our next home until we started working with Heather. Within three months we were under contract on the first home we put a bid on as a part of our partnership. I know that her adept understanding of the market combined with her attention to detail and fast response time made the difference. We wouldn't want to work with anyone else!
– Katie P.
Heather exceeded my expectations and went above and beyond throughout my real estate purchase experience. We moved to Charlotte from the Midwest; this was our first real estate purchase. We opted to purchase a home in the early stages of being built. Heather went out of her way to schedule video calls with us throughout the building process, as we lived in a different state. She made us feel like we were a part of the building process even though we were across the country. Heather is [...]
Kevin C
Highly recommend Heather to any buyers and sellers in the Charlotte market. I recently sold my home FSBO and Heather represented the buyers. Even though she did not represent me, she took a lot of the stress out of the home-selling process. She made fair and reasonable demands for her clients, was a good communicator and very professional. We had a 30 day close and all deadlines were met with flying colors. Both sides of the transaction walked away very happy. Heather is great at what she [...]
Tom S
Heather is a wonderful realtor. She handles herself very professionally and definitely adds significant value for her clients. I was very pleased with her excellent communication and representation of my wife and me throughout the sale of our home. I would without reservation recommend Heather to anyone looking to buy or sell a home in the city of Charlotte or surrounding areas.
C Nelson Bailey
Contact
Hi there! How can we help you?
Contact us using the form below or give us a call.
Hi there! How can we help you?
Contact us using the form below or give us a call.