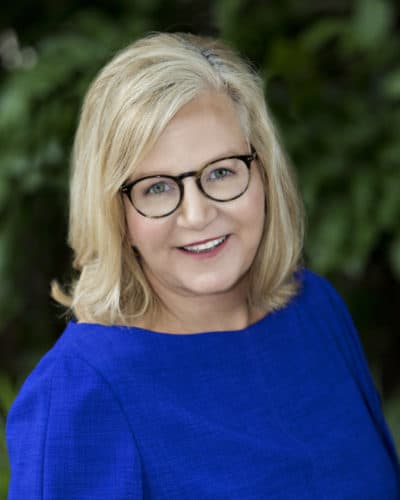 Realtor® / Broker, NC & SC
I'm lucky, I get to do what I love every day! My passion is helping my clients find their perfect new home and/or sell their existing home. I'm very detailed oriented and always go the extra mile to advocate for my clients. I have been with Cottingham Chalk for 13 years and am a consistent top producer. In my rookie year I sold more than any other agent in their rookie year. A record I still hold today. I have been voted Five Star "Best in Client Satisfaction" by my clients every year [...]
I'm lucky, I get to do what I love every day! My passion is helping my clients find their perfect new home and/or sell their existing home. I'm very detailed oriented and always go the extra mile to advocate for my clients. I have been with Cottingham Chalk for 13 years and am a consistent top producer. In my rookie year I sold more than any other agent in their rookie year. A record I still hold today. I have been voted Five Star "Best in Client Satisfaction" by my clients every year since 2008. One of my greatest rewards is that so much of my business comes from past clients or referrals from past clients. I have had the pleasure of working with some amazing individuals. I now count many of those as dear friends.
I also believe in giving back to the community which has so blessed me. Through the years I have been a Guardian Ad Litem, a PTA president, a Sunday school teacher and a Junior Achievement teacher. In addition to being a Realtor, I am also a licensed NC attorney. In that capacity, I represent victims of domestic violence Pro Bono in civil court to obtain a Domestic Violence Protective Order.
I also love to travel. My trips have taken me to Italy, Australia, France, Germany, Bermuda, The Netherlands, New Orleans, Martha's Vineyard and The Bahamas. The joke in my family is "don't ask me to go unless you mean it"! I also love animals. Currently I have two dogs. However, if you name a domesticated animal I am sure I have had it at some time. At one time, I had five horses.
As a resident of Charlotte for 32 years I have seen some incredible growth to this wonderful city. I am experienced in selling all over Charlotte and in all of the surrounding areas. I am also licensed in South Carolina. I'd love to help you with any of your real estate needs.
PERSONAL STATEMENT
Buying or selling a home can be an exciting and stressful time. Let our team, with decades of combined real estate and sales experience along with legal knowledge, navigate the home buying and selling process for you.
ACHIEVEMENTS & DESIGNATIONS
National Association of Realtors®
North Carolina Association of Realtors®
Canopy Realtor® Association
Former CRRA Leadership Development Member
American Bar Association
North Carolina State Bar Association
Mecklenburg County Bar Association
North Carolina Licensed Attorney
Juris Doctor (J.D.)
Cottingham Chalk, consistent Top Producer
Voted "Best in Client Satisfaction" Charlotte Magazine since 2008
Certified Professional Values Analyst (CPVA)
Order of the Crown Member, Charlotte School of Law (Academic honor and scholastic leadership society)
Member Charlotte Regional Realtor Professional Standards Committee
Certified Military Residential Specialist
Certified Military Specialist
PERSONAL INFO
BA English – University of South Carolina
Pro-Bono Attorney, Safe Alliance, Victim Assistant for Domestic Violence
Former Guardian Ad Litem, NC Court System
Former Myers Park Traditional PTA president
Former Sunday School teacher, Myers Park United Methodist Church
Junior Achievement Volunteer
Grown daughter who is a Wofford Graduate
Enjoy football, horseback riding, reading and spending time at the beach
I love being a broker at Cottingham Chalk because we have such a collaborative spirit. We all help each other and support each other in any way possible.
I love living in Charlotte. I can't imagine living anywhere else. The city has so much to offer with sports, plays, shopping and such wonderful restaurants.
My favorite vacation spot is Islamorada, Florida. It's half way between Miami and Key West. It's a tropical slice of heaven without leaving the US. My family and I have vacationed and spent holidays there for the past 18 years.
My favorite pastime is football. I love college and pro football. I have season tickets to the Carolina Panthers and watch every game of the University of South Carolina football. When football season ends, I am counting the days until it's football season again. I also love to travel. My trips have taken me to Italy, Australia, France, Germany, Bermuda, The Netherlands, New Orleans, Martha's Vineyard and The Bahamas. The joke in my family is "don't ask me to go unless you mean it"!
Here is something that most people don't know about me. I am certified in personality testing. The kind of tests that tell you what job you would be best suited for and what types of activities are really motivating to an individual. Clearly, I found the job for which I am most suited.
Office Location
6846 Carnegie Blvd.
Charlotte, NC 28211
Contact Info
Specifications
Languages:
Specialties:
Service Area:
Cindi's Testimonials
"Cindi Hastings is a perfect choice in a Realtor. She is also an attorney who can give reliable legal as well as real estate advice. She is well known in Charlotte, Mecklenburg, and surrounding counties and has helpful contacts in any needed area. Cindi is extremely professional, trustworthy, friendly, positive, and is prompt in following up with all issues. In addition, she gives excellent advice in staging, pricing, and negotiating. We followed her advice and had a purchase contract in four [...]
Lois L
Our family has used Cindi on several occasions to both buy and sell homes. Cindi's drive, long term knowledge of the Charlotte housing market, top notch negotiation skills and command of the real estate laws all combine to make her the best real estate agent we have every worked with.
Jessica & Rusty M
"It was an absolute pleasure to work with Cindi Hastings. After purchasing what we hope to be our "forever" home, and after three prior home purchases, my wife and I can easily agree that Cindi is the most knowledgeable agent we've worked with. As a new resident of Charlotte, Cindi not only took the time to understand what we were looking for, she patiently indulged our desire to look for what we wanted in places it wasn't traditionally found. What I was most impressed with was Cindi's acumen [...]
Danielle & Earl P
If you're thinking about listing your home, Let me begin by saying I (Jan) was in Real Estate for approximately 10 years prior to retiring, so I have very strong opinions and expectations about Realtors and home buying and selling. We interviewed four from different companies when we were selling our home on Lake Wylie. Two were long time, well respected acquaintances and one was a relative. My husband and I did not agree on who came in second or third in our interview process, but we [...]
Jan & Dennis T
We were very fortunate to have Cindi sell our first home. She was very knowledgeable and professional every step of the way. With 4 kids, I really thought selling our home was going to be stressful. Cindi went above and beyond to insure the process was as stress-free as possible. Our home sold faster and for a higher price than we originally expected. I would highly recommend her to anyone looking to sell their home. She was wonderful!
Renee & Matt S
"When my wife and I were relocating to the Charlotte area from DC, we only had one weekend to find a house. We were so relieved to have Cindi in our corner. From the first conversations on the phone to our first meeting that weekend and through to the closing, Cindi took all of the stress out of the process. She was prepared, informed, and decisive, helping us to ask the right questions and constantly advocating for our best interests. We love the home that Cindi helped us purchase, and we [...]
Matt & Christine P
Cindi was amazing! She guided us through the home buying process effortlessly and kept us informed every step of the way. She made herself available day or night for any questions or last minute changes and didn't rest until we signed the closing documents. We would not hesitate to recommend her and Cottingham Chalk Hayes to anyone looking for a new home and will definitely be calling when we are ready to look for our next!
Brian M & Lauren B
"Cindi, first of all is a good friend. This is our second transaction with her. She is professional, hands on and manages every detail of the real estate transaction. She is calm, cool and collected! Her knowledge base, which includes a law license, puts her in the upper echelon of Realtors! I would highly recommend her for anyone buying or selling in our Charlotte area."
Janet & David D
"We first met Cindi when we were thinking of relocating to Charlotte, NC from Tampa, Florida after we had retired. We were not sure where in the Charlotte area we wanted to live and Cindi showed us many different areas and neighborhoods. Cindi spent many days showing us homes and often joked that we had the thickest client file she had ever had. We got to know Cindi and we felt we were in good hands. In 2014 we decided we wanted to build or remodel one more home and we called Cindi. Before we [...]
Robin & Bill M
Contact
Hi there! How can we help you?
Contact us using the form below or give us a call.
Hi there! How can we help you?
Contact us using the form below or give us a call.